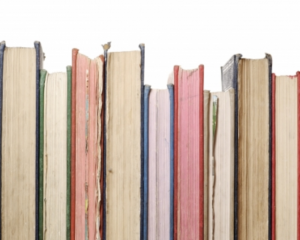 When I was in the third grade, I had a teacher who was very … practical. He loved math and science – the stuff that would give me nightmares at night. He would show us videos of space shuttle launches and I would try very hard not to let him see me falling asleep in the back row. He was all about reality and I was all about imagination.
We didn't get along too well.
One day, he asked each member of the class to write a story. I wrote a whimsical tale about a missing waterfall and the talking monkeys who went in search of it.
This is where my memory gets a little fuzzy. I was prone to over-exaggeration when I was younger, and I can't for sure say that I am remembering what really happened, or if rather (as I suspect) my emotions got the better of me and I fabricated a memory that seemed to fit better with the way I was feeling.
Regardless, in my probably-modified memory, my teacher called me back to his desk, showed me my story, and in very angry tones, berated me for having something as silly and nonsensical as talking monkeys.
"Monkeys don't talk in real life," he scolded. "This isn't a good story. Good writing is about what is real."
Then he tore up my paper before my eyes and threw it into a trash can that was spouting flames.
(See? I told you my memory wasn't to be trusted. In truth, he probably told me that I had misheard the assignment and that I was supposed to write a non-fiction piece. I guess I'll never know for sure.)
For our next assignment, I wrote about an orange. I made sure that EVERYTHING was real. I described the orange in perfect detail down to the bumpy exterior and vivid color against the table top. Nothing happened in my story (seriously, nothing), but I described the PULP out of that orange. I didn't think it was a very good story, but my teacher gave me an A.
That was when I first learned to change my writing for a particular audience. School taught me this very well, and I got pretty gosh darn good at writing exactly what the professors were wanting.
After I graduated from college I got a a few different jobs writing marketing copy for online businesses. I'd spend my days shelling out writing that was sub-par and better suited for the fire than it was for actual human consumption. Let me tell you, waxing poetic about the glorious features of such-and-such infomercial-quality product can really make you question why you ever wanted to be a writer. On the plus side, my clients would pay me a lot of money and they loved my work.
Now that I'm not in school anymore, and I'm no longer a full-time cubicle dweller, my writing has once more taken a turn. But this time, it's taken the turns *I* want it to take. I can finally write the stories that I've been wanting to write. In fact, I just finished my fourth novel (wahoo!), and I think it's my best one yet. I'm pretty biased, for sure, but I think it's good writing.
Why do I tell you all this?
Because good writing is subjective.
Whether something is *good* or not depends on your audience. It depends on your medium. It depends on your timing. In publishing, good writing is determined by readers, teachers, parents, publishing professionals and even your aunt Hildy (who has never read a book in her life) can have a say. It depends on what people are expecting, what they're aiming for, and even what side they got out of bed that morning. All these factors determine whether or not your writing will be up to snuff.
But just because someone says that your novel wasn't their cup of tea, it does not mean your writing is awful. You are the one who decides what you will write and how you will write it. You're the one who decides what kind of a writer you want to be. (Well, if you're a writer, which I'm guessing you are, since most of my blog readers are writers … Anyway, I digress).
What I mean to say is this: Your "good writing" potential is not determined by the expectations of your third grade teacher.
I don't say this because I'm feeling like I've been rejected or because I'm depressed. On the contrary, I feel really good about my work right now (I'm still on the "I finished my novel" high). I say this because I know just how much we writers like to judge our writing based off other people's expectations. We're a pretty emotional bunch, and we tend to let our doubts get the best of us – hey, we're a lot like our characters, aren't we?
Wherever you're at in your journey, look back at what you have accomplished and take a moment to feel proud. If you've ever written even a paragraph, you've created something out of nothing. That's pretty amazing. And if I'm being honest, I think this outlook applies to a lot of things in life, whether you're a writer or not.
Now go forth, and conquer!