I think it's pretty safe to say that I'm a Harry Potter nerd. A big one. So it may be an understatement to say that I was pretty excited to go see Harry Potter World with my hubby on our vacation.
There was butterbeer! A Hogwarts choir! Chocolate frogs! There were mechanical owls with fake owl poop decorating the rafters! (It doesn't get much more exciting than fake owl poop you guys…) I loved every minute of it. Walking down the streets of Hogsmeade was like seeing it all come to life.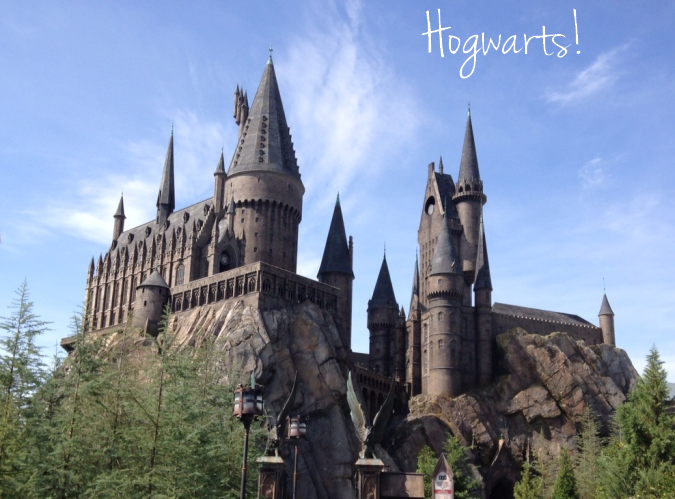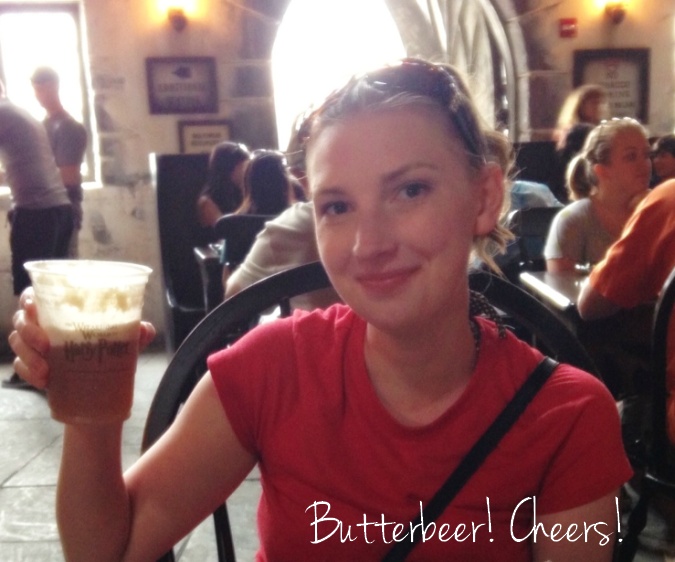 It's amazing to me that all this started out as an idea in J.K. Rowling's head. She created a world that was so vivid it demanded to be realized. Everything about her idea was so detailed and involved that we could picture it just by reading it.
That also created a few problems though …
Some of the details didn't add up. As I was walking around Harry Potter World, I started thinking about the little quirks that seemed contradictory.
For example, I think it's really strange that in the modern technological age of today, the wizards were quite fine with parchment and quills. I mean, really? If I were a young wizard, I'd be pretty upset if I had to hand over my laptop when I got sorted into my house. And on that note … you can't tell me that wizards were too good for electricity. Come on folks, electricity has got to be better than all the lamps and candles they were forever toting around. Though they lived in our modern age, the wizarding world was a little behind in some areas.
There are also quite a few plot holes. In other words, I may LOVE the Harry Potter books, but there are some things about the premise that make me laugh a little.
Here's the thing though – I'm willing to look past those details. I'm willing to suspend my disbelief and go along with the fact that wizards use owls to communicate over long distances rather than email. Or the fact that three first-year wizards are able to break past the enchantments surrounding the sorcerer's stone even though it was supposed to be strong enough that the most powerful wizard of all time would be stumped. I enjoy Rowling's writing enough to put aside my misgivings.
My latest book is a middle grade fantasy. There are some things in there that are pretty hard to believe. I can only hope that I develop the characters, storyline and writing enough that I make readers care about the world and want to immerse themselves in it. I can only hope they'll forgive me if my dragons talk or my princess doesn't act very princess-like at times. I hope there's enough magic for them to forget their own world.
As I was walking around Harry Potter World, this was the main thing I kept coming back to – magic. There's something magical about Harry Potter, and I hope that one day, I'll be able to bottle up some of my own magic and share it with others.
Three cheers for J.K. Rowling! And Harry Potter! And butterbeer! (Which is really yummy by the way. Kind of a cross between rootbeer and cream soda). And vacations! And … I'll just stop now.