Guys, if you don't know the awesome Dianne Salerni, you're missing out. Because, not only is she an amazing author, but she's also one of the nicest people you'll meet. Seriously. The second book in her Eighth Day series, The Inquisitor's Mark comes out on January 27th, and I can't wait to get my grabby paws on my pre-ordered copy. If you have anyone on your Christmas list who loves middle grade, you should know that The Eighth Day was one of my FAVORITE reads of 2014.

I'm excited to let her take over my blog today! So without further ado …
First, I'd like to thank Tiana for inviting me as a guest and helping me celebrate the release of my latest book (and first sequel)! When I asked her what topic she might like me to write about, she said, "How about words of wisdom from the other side of the querying trenches?" And my first thought was: You mean how I've spent the last two years writing MG urban fantasy when four years ago this month I was querying agents as a YA historical fiction author? 
That was who I thought I was; that was all I thought I wrote. I had a lot of naïve misconceptions back then. I thought, when you found a publisher who wanted to publish your book, they would want to publish all your books. And four years ago, I had just learned differently. My debut novel had been accepted and published un-agented that year, and while that had been an exhilarating experience, my next two submissions were rejected.
So I was querying for agents throughout most of 2010 and learning that, although my publication credentials caused agents to give my query a closer look, it didn't automatically open any doors for me. I had my rejections and my no answers and my "Thanks, but I couldn't connect with your character," and two Revise and Resubmits that ended in passes. But those R&Rs made my manuscript better. Even the "I couldn't connect" comments made me take a harder look at my character and her voice. And in December of 2010, I queried the agent who loved my character and her story (which I'd been revising throughout the querying process) and wanted to represent me.
That book did not sell.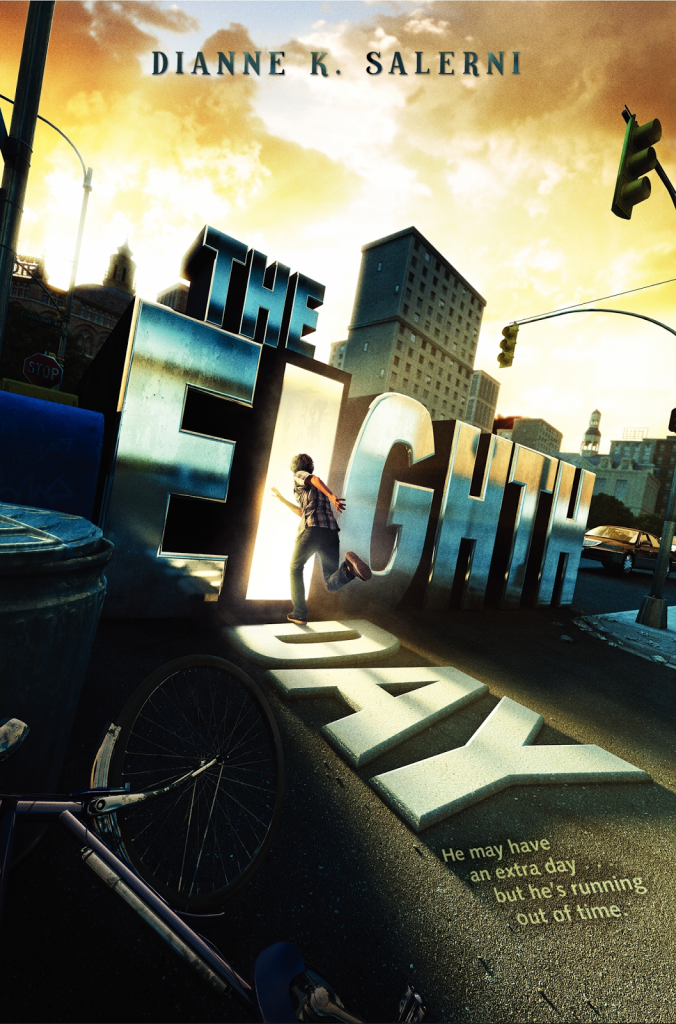 Well, not yet. I haven't given up hope on it! In 2011, my agent sold the second book I gave her. It was also a YA historical, as was my third book … which also did not sell. (Yet.) And then I gave her something different, something outside my comfort zone and my area of expertise – and it sold in a 3-book deal to a Big 5 publisher in the fall of 2012.
Does that mean I've got it made? That I'm now established as a middle grade fantasy author? No. What I've learned over these four years is that I write lots of things, but not everything I write will be published. The lucky stories that do get published won't all be in the same genre or for the same audience. Recently, I finished a MG science fiction adventure that's not related to my Eighth Day series. I don't know if it will sell or not. I've revised an old YA historical, and I'm toying with something in the horror genre. Someday, I'd like to try non-fiction.
My advice from the other side of the querying trenches is to write all the stories. Don't fixate on one beloved manuscript, and don't confine yourself to a single genre. Don't trunk anything permanently. Writing new stories will often teach you something about an old one. Never say never when your Muse whispers in your ear. You don't know which story will be the right ones, so you'll just have to write them all!
– Dianne
Family ties can be deadly.

After the all-out Eighth Day war in Mexico, Jax, Riley, and Evangeline have gone into hiding. There are still rogue Transitioners and evil Kin lords who want to use Riley, a descendant of King Arthur, and Evangeline, a powerful wizard with bloodlines to Merlin, to get control over the Eighth Day.

So when Finn Ambrose, a mysterious stranger, contacts Jax claiming to be his uncle, Jax's defenses go up—especially when Finn tells Jax that he's holding Jax's best friend, Billy, hostage. To rescue Billy and keep Riley and Evangeline out of the fray, Jax sneaks off to New York City on his own. But once there, he discovers a surprising truth: Finn is his uncle and Jax is closely related to the Dulacs—a notoriously corrupt and dangerous Transitioner clan who want Riley dead and Evangeline as their prisoner. And family or not, these people will stop at nothing to get what they want.

"Combining modern intrigue and ancient magic, this second volume in what continues to be an inspired series does not disappoint. Jax is an endearing mix of heroic and awkward as he struggles with his new identity. An exciting blend of Arthurian legend and organized crime."
~Kirkus Reviews
Thanks Dianne! It's great to get your perspective, and I can't wait for The Inquisitor's Mark!